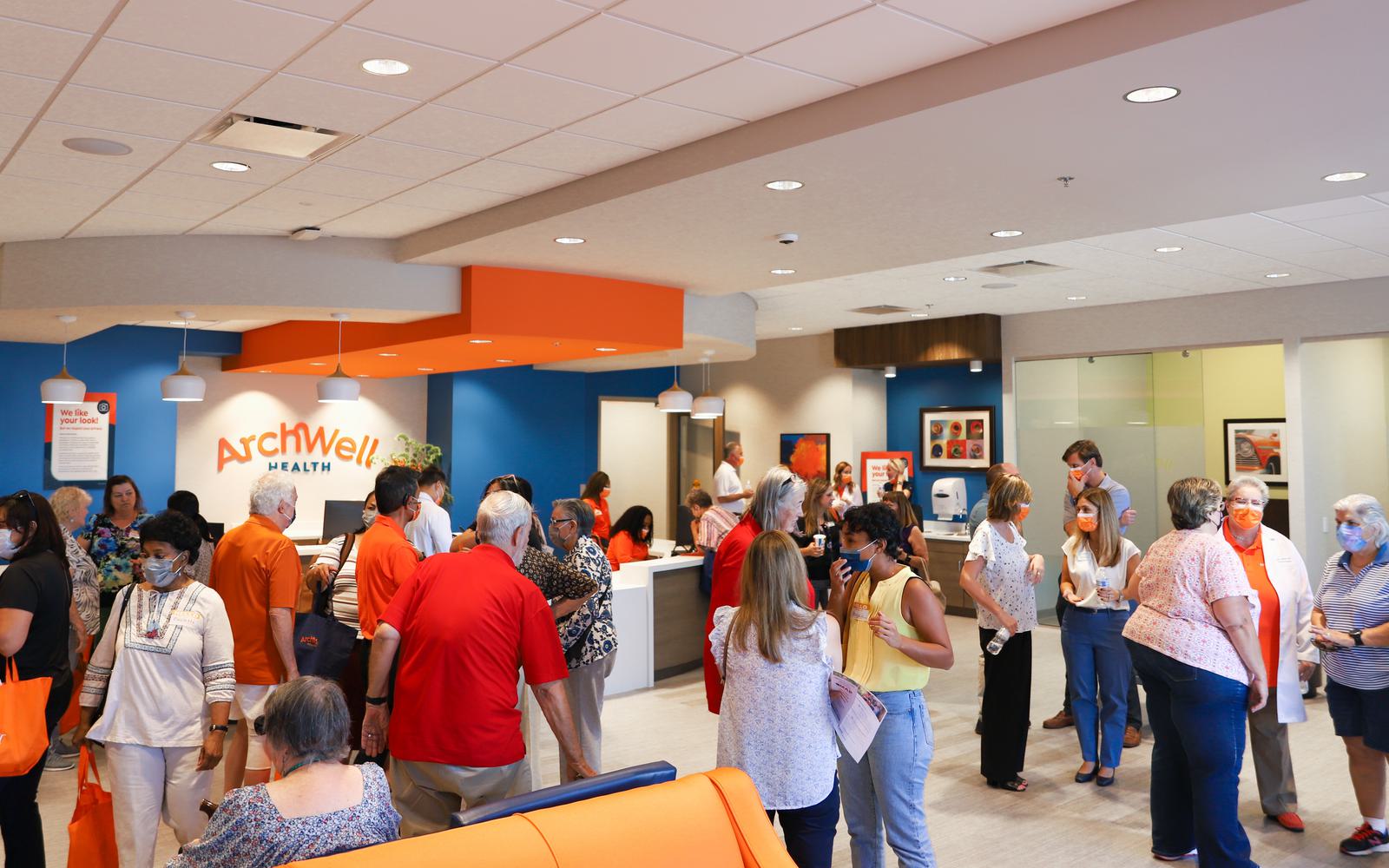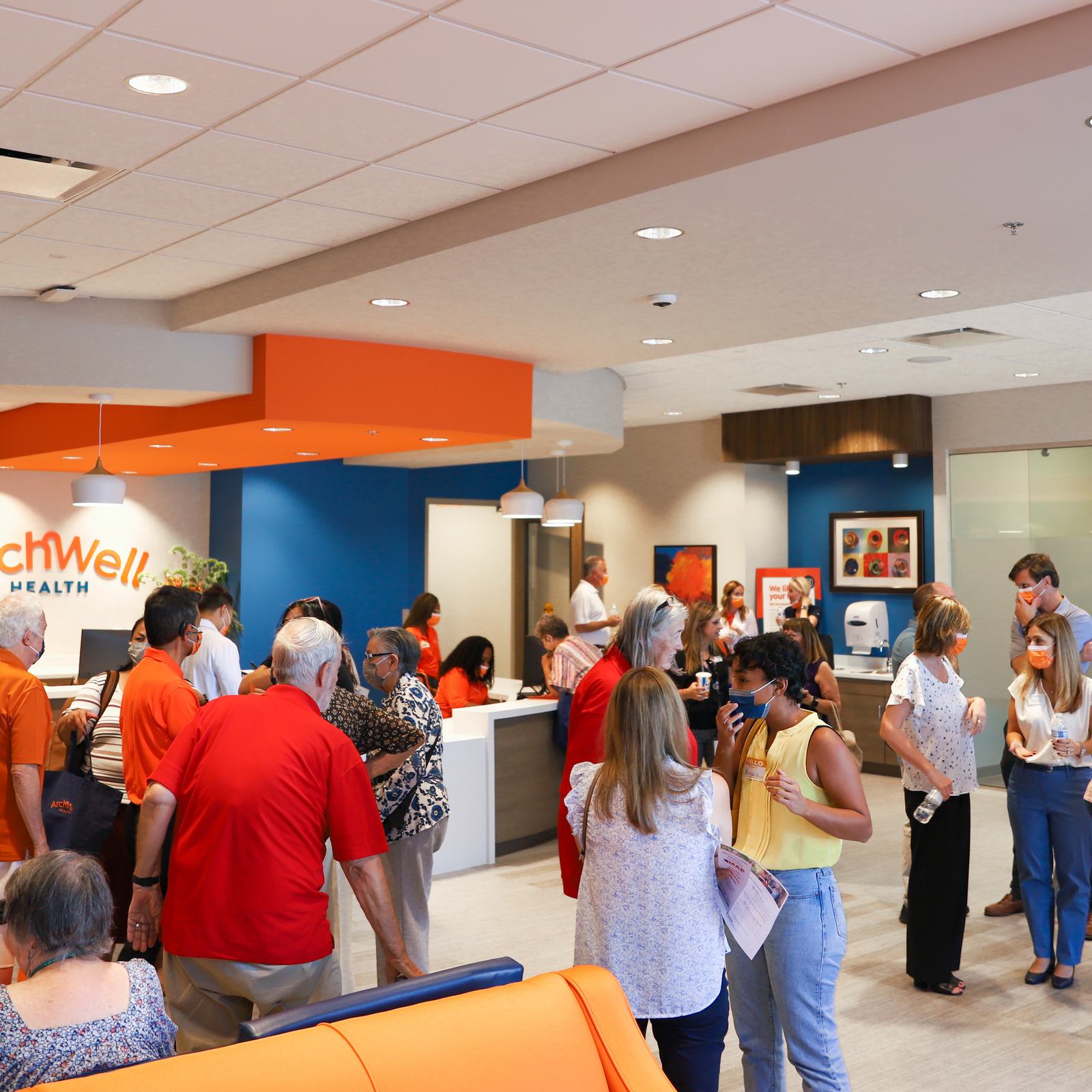 ArchWell Health to Open Three New Centers in Las Vegas Area
October 17, 2023

News and Media

ArchWell Health
ArchWell Health Announces the Grand Opening of Three New Senior Primary Care Centers at Convenient Las Vegas Locations: West Lake Mead, Spring Valley and Rancho
Beginning Nov. 7, seniors, their families, caregivers and community members are invited to join in celebrating more access to quality primary healthcare and ask about Medicare Annual Enrollment Period that runs October 15 through December 7.
(Oct.17, 2023) – ArchWell Health, a national company providing an advanced model of value-based care services to individuals on Medicare Advantage plans, will officially open its sixth location in the Las Vegas area on Tuesday, Nov. 7 in West Lake Mead. A seventh and eighth center will open the following week in Spring Valley, and January 2024 in Rancho. Each conveniently located center offers adults ages 60+ in these areas more access to quality, affordable, primary care. With this growth, ArchWell Health also brings fulfilling employment opportunities to the region.
ArchWell Health will host grand opening events at each location where seniors, caregivers, families and community members are invited to tour each cheerful center and meet the compassionate ArchWell Health clinical team. These events will have refreshments from local vendors, giveaways and raffles, and allow time for attendees to ask ArchWell Health staff questions about personalized primary care services and be directed to experts to ask about Medicare's annual enrollment period (AEP) which goes from October 15 through December 7. During each event, adults 60+ can sign up to be a member of ArchWell Health at no cost.
ArchWell Health offers same-day appointments where the patient-to-doctor ratio is well below the national average, thus helping doctors have the time they need with each member to solve their unique health challenges. As an ArchWell Health member, seniors have a primary care provider who coordinates with a care team to ensure the specific needs of each member are being met and they feel part of a community focused on their overall health. To help seniors avoid isolation and maintain an active mind and body, each center hosts a social space with weekly events in a bright, welcoming environment that fosters friendships and connections. These activities include exercise classes, bingo, crafts and programs that educate members about healthy lifestyle choices and wellness.
"We understand healthcare isn't just about visiting the doctor; it's about establishing ongoing, long-term relationships with our members to monitor and respond to their unique physical and emotional needs. This is an exciting time to be expanding with new centers in locations where access to quality primary care is vital for the residents of Las Vegas," said Linda Johnson, MD, Senior Market Medical Director, Mountain West Region. Dr. Johnson added, "Since opening our first center in Las Vegas a year ago, the growth we're experiencing is a sure indicator of the need for the care and services ArchWell Health brings to the 60+ adults in this region."
Recently selected by Modern Healthcare as one of the 2023 Best Places to Work in Healthcare, ArchWell Health also is elevating the community by providing jobs for community members for positions such as medical assistants, community relations specialists, doctors, nurse practitioners and more. For information about building a purposeful career with ArchWell Health, candidates are encouraged to visit: https://archwellhealth.com/careers
Dr. Johnson continued, "We look forward to seeing how these new centers will help us better serve neighborhoods here in the Silver State and build stronger and healthier communities."
To learn more about our upcoming grand openings in Las Vegas, see below or visit ArchWellHealth.com.

Las Vegas Grand Opening Dates:
West Lake Mead
Tuesday, Nov. 7
6190 W Lake Mead Blvd, Las Vegas, Nevada 89108
Spring Valley:
Thursday, Nov. 16
4015 S Buffalo Dr. Ste 1, Las Vegas, Nevada 89147
Rancho
Thursday, Jan. 11, 2024
4900 W Craig Rd, Las Vegas, Nevada 89130
###
About ArchWell Health
ArchWell Health™ is a national company devoted to improving the lives of older adults through excellent primary care. With longer appointment times, in-house lab testing, same-day scheduling and weekly social activities, ArchWell Health members experience how the little things change everything. Each primary care center is conveniently located in neighborhoods with ease of access and provides an opportunity for adults 60+ to connect with a vibrant, caring community.
Recently named one of Modern Healthcare's 2023 Best Places to Work in Healthcare, ArchWell Health serves Medicare Advantage members over the age of sixty in centers across Alabama, Arizona, Florida (opening late 2023), Kansas, Missouri, North Carolina, Nevada, Nebraska and Oklahoma.
To learn how to become a member at ArchWell Health, please visit https://archwellhealth.com/livewell.
Media Contact:
Mariana Anchante
PR Account Manager, Faktory
(702) 472-0489
Melanie McBride
VP, PR and Senior Account Director, Faktory
(480) 862-9094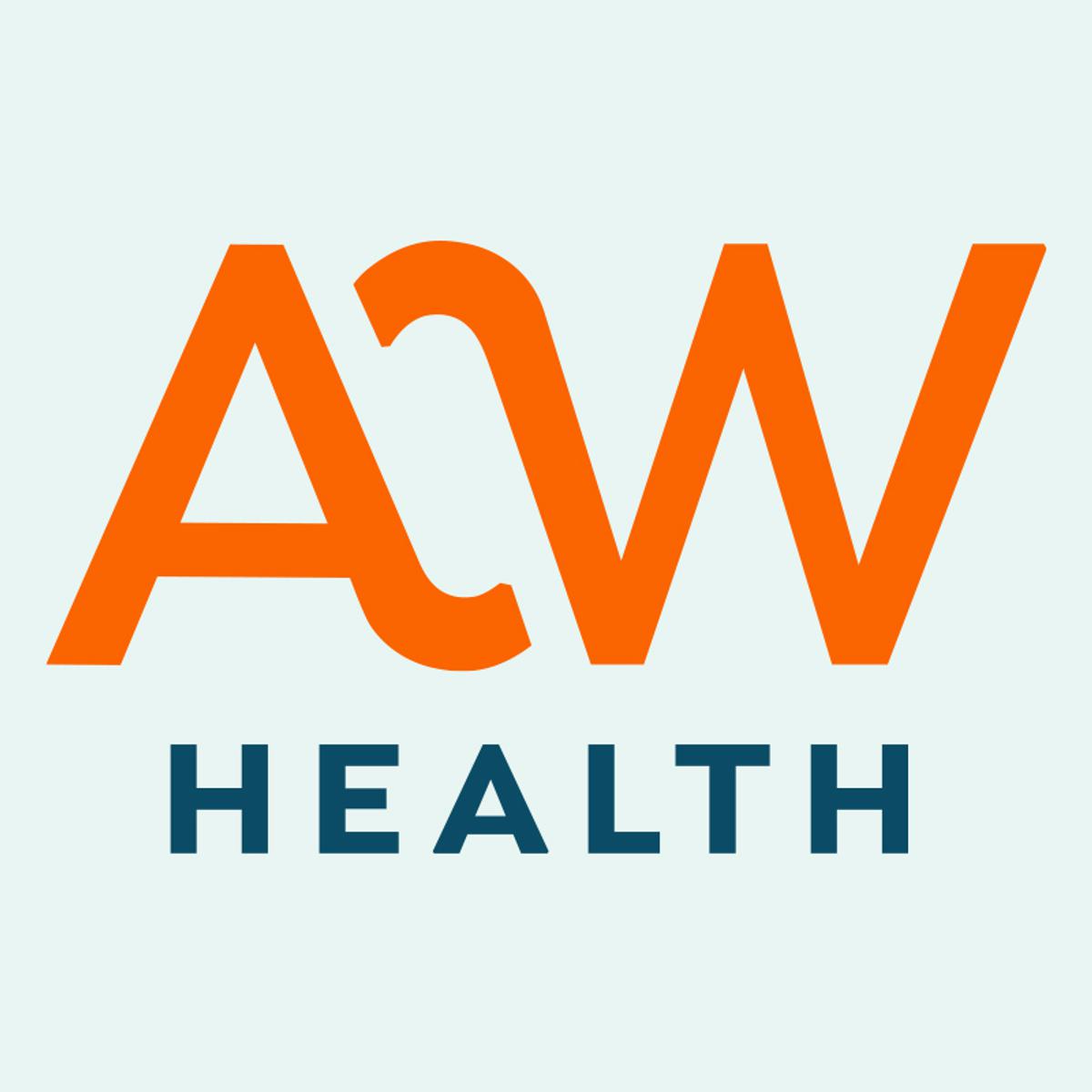 About the Author
ArchWell Health, Senior Primary Care
Become an ArchWell Health Member today!
Joining ArchWell Health is easy. Just click the link below to get started. Before you know it, chair yoga class will be your weekly jam!